Everybody I talk with tell me they feel so overwhelmed about Social Media Marketing.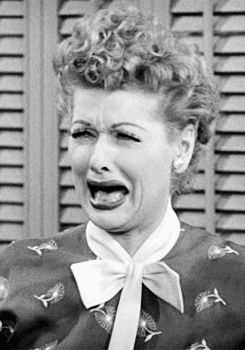 I believe that when it comes to Social Media, most people are undervaluing what they can do in a day and then freezing, doing absolutely nothing or, even worse, they invest their time and money for about six months, and quit because they "didn't see any results".
I'll never say Marketing is easy: it changes constantly, it requires both creative and analytical skills (right AND left brain), and it has to happen consistently. But, it can be simple! Once you get it rolling it's just a matter of improving your skills and enjoying the process – isn't that with everything in our business?
So, I summarized 3 important tips for you to master social media nowadays. Here they are:
1- Focus on one channel/platform at a time: Yes, preferably you want to have your presence everywhere but there are nuances and differences between them, and it takes a while for you to learn each. Audiences are a little different: Demographics, Intentions, Engagement are unalike.
Work on it consistently, learn, get good at it. Still, you don't want to stay with one channel. Move on to another social media platform when you master that first one.
2- Focus on Relationships not Results: We do want to have results right away with everything we do in Marketing, but the ROI in Social Media comes in many ways. And the more you are intentional about building the relationship with your audience, the more long term results you will get.
3- Focus on Your Marketing Strategy: You need to understand that Social Media is one piece of your Marketing System and Funnel. Whichever platform you choose to focus on, this cannot be the begin and end of your Marketing strategy, it has to be one ingredient of the whole pie. Always think where you want them to go to when they land on your page. Using Call-To-Action expressions is a great way to direct your viewers to where you would like them to go.
No time to read? Watch the video where I talk about the 3 Tips to Quickly Master Social Media for Business.
And, in case you are already following these tips and still can't get results, you may be making one of these 4 Mistakes I outlined on my FREE Guide "What Not To Do On Your Facebook Page (and how to fix them!). Get it here!
Recently, I went through a business rebranding, paralleled with a personal rebranding. I used to promote myself as a "Marketing Consultant specialized in Social Media" and, as my clients' needs were growing, I felt the need to grow also, in order to serve them better. So, with new services, a rebranding was necessary.
There are many other reasons a business, or a professional, might have to rebrand themselves. The more obvious ones seem to be when there's a partnership or merger involved, or when a new line of product is included but, rebranding your business can come at any stage, for many other reasons, and it can be a competitive differentiator. Often times, you can keep your identity, and employ a tactical maneuver with a brand refresh, but others, a complete overall needs to be considered, and a rebranding is a better fit.
When we start a business, we refine our vision, write down our mission statement, and define our 5-year business plan, however, we really can't know for sure how it's all going to unfold. Not only the business might grow vertically, or/and expand horizontally, but adjustments in the business strategy might be needed, and only rebranding your business can express that clearly to your audience. When our goals and focus as business owners change with all that, so should our business brand.
As I went through this process, I learned 8 keys for rebranding a business that, if followed, will make the process much easier for you and your audience. Here they are:
1. Have a good reason: Be clear on why you absolutely need to rebrand. Besides the ones I cited, other reasons could be:
Update the look and message to a new era of the market. Ex.: Apple.
Recover from customer backlash. Ex.: Time Warner Cable, now Spectrum (they also merged).
Target a new customer: Ex: TNT.
2. Have market data: Research your market, within your industry and outside it, to understand how it has changed, especially if it's been more than 5 years since you started. Everything works at a much faster pace now.
3. Have a strategy: Build a plan of action considering all the changes your business needs to take and analyze how much and which kind of help will be required to achieve your goal. Some of the biggest changes you will probably need to make are the visual ones: maybe your logo will change, or your color scheme, your fonts, or style.
4. Have a budget: With a strategy and a plan written down, you will be able to assess how much you will have to invest for your rebranding, and which professionals you will be able to have onboard to help you. Typically, a fair marketing budget is 12 to 20% of your revenue, when you're starting a new brand, and don't have recognition in your industry yet.
5. Have a new message: If you're going for a total rebranding, not only a brand refresh, you'll probably need to change your mission and vision. In addition, your tagline, the voice, and tone on which you used to communicate might need to be revised. And most important, the company culture will need to be re-analyzed. These are crucial elements that need to be worked on up front because they'll guide the whole rebranding process.
6. Have in-house communication: When you get clear about your need to start rebranding and you clarified your new message, it's important to communicate that to your closest staff and employees, your internal stakeholders. Conveying the new approach to them, before launching to your audience, is critical to keep everybody on the loop and avoid confusions later.
7. Have a relaunch: After your rebranding takes place, and everybody in the company is made aware of the new brand guidelines, you need to tell the world about it. Make sure you communicate it in a way that does not alienate your existing clients but excites them to keep the relationship with you and your business. The rollout of the new brand is a crucial key to the whole process, it can make it or break it your company, it needs to be done carefully.
8. Have ROI metrics: To make sure your rebranding was positive, you need to measure your ROI after the relaunch of your new brand. Some of the numbers to track, and compare to before the rebrand are: customer and employee retention, brand mentions and engagement on social media, referrals and Google analytics metrics.Branding is an ongoing Marketing strategy, and in a world of influencers and relationship building, rebranding a business can be risky, but it can also bring benefits to an already established business. Like with most things in Marketing, and in life, it has to be done right, so following these key steps to rebranding is a great start!